Residential Screened Products
Tritch Door and Window uses the following Residential Screens: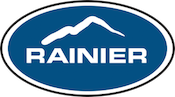 With the touch of a button, you can add shade, energy savings, ventilation and insect protection.
Screens are designed to filter out the majority of the sun's harmful effects while preserving your outdoor view and allowing you to better control your interior lighting.
Our product is used to reduce annoying glare on computers and television screens.
Our innovative Side Retention System is the strongest retention system available today. The screen fabric is zippered into the tracks, which keeps the mesh stable and allows for worry-free use of your screen – even in windy conditions. Unlike other screen systems, an SRS screen can be left down when the wind blows, providing protection and energy savings. Exterior screens became a passion of our design and fabrication teams when they realized that we could build a better (and cooler) product – and the Side Retention Screen was born.
The SRS screen has become a recognized brand in the industry because it is the BEST screen system on the market. We think the best part is how we were able to pool our design and engineering knowledge to create a screen that meets our expectations – but more importantly, exceeds yours.
The SRS screen is designed to keep the screen mesh stable and allows for worry-free use of your screen, even in high wind conditions. The other guys will sell you a wind sensor to retract your screen in moderate wind. We decided to build a better product that can withstand the wind. We've field tested our screens in winds up to 75 miles per hour (for comparison's sake, the wind sensor's max setting is 28 mph!)
Reduce Heat, Glare, and Sun Damage
No more squinting or sweating!
Cool your home naturally with an exterior screen. Research has shown that an exterior shading system can reduce cooling costs up to 60% – it's better for your wallet and the environment than traditional air conditioning! Our screens are designed to filter out the UV rays that pass through window glass. You'll preserve your outdoor view while decreasing glare on your TV and computer screens, and protecting your valuable home furnishings from fading.
Insects Optional
Keep bugs where they belong, outside!
The SRS screen has the additional benefit of being insect proof. To fully enclose your living area from pesky bugs, the SRS system has a brush on the hem bar for a seal along the bottom of the system, and a built-in, self-cleaning system. The SRS system is the only screen system to utilize two brushes in the housing to clean the screen as it rolls up and down. This prevents dirt and debris from entering your home, and, and critters from nesting in the housing. If only it would clean your windows, too!

Why are Lifestyle Screens so popular with homeowners?
These days, more and more homeowners are turning to their garages to find additional space in their existing homes. The Lifestyle garage screen system allows homeowners to do just that! The Lifestyle is a fully retractable, spring loaded system that works in conjunction with your existing garage door. Going from garage to an airy, pest–free space is a snap and takes just seconds. When you are done enjoying the great outdoors, simply retract the Lifestyle and put your garage door down as usual. It's that easy! Available with a center retractable passage door or without, three different frame color choices and three different screen options.
Why choose Lifestyle Screens?
There are a number of garage screen products on the market but none can compare to the durability and functionality of the Lifestyle Screen. Our frame is constructed of a 2" x 2" architectural grade aluminum with a baked on finish. The Lifestyle system runs on a maintenance free track system, independent but similar to your primary garage door tracks.The Lifestyle system is a fully spring loaded, counterbalanced system that makes raising and lowering nearly effortless. Lifestyle's optional door-within-a-door feature allows for easy entry and exit. When in use, the Lifestyle screen occupies the same position as your primary garage door. No other garage screen system offers Lifestyle's broad range of features and benefits. Bottom line is, your search for a garage screen system that will give you many years of trouble free service ends here. Lifestyle Screens is the only garage screen for you!
The garage is typically the largest room in the home. Lifestyle Screens allows you to get more use out of this versatile space!